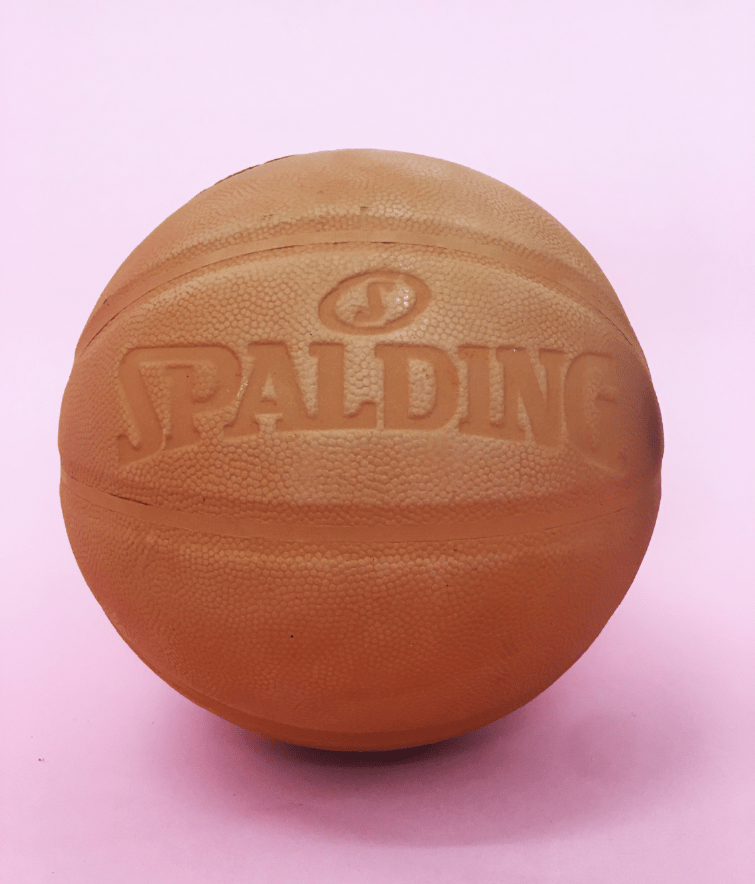 Supreme / Spalding, terracotta Basketball.
Playing with everyday objects is Joseph Hughes' greatest source of inspiration. Hughes' work usually alters ready-made items or recomposes familiar objects.
He makes small changes to the norm, that's how terracotta basketballs suddenly seem perfectly logical. A Mimicry to Memory, 2021 - is just one more of those added to that list. Presented in this way Hughes questions just how 'authentic' the replica is in the translation of material, form and value.
Each approx. 1kg ball is unique in the way it has been deformed and comes signed and numbered with a stand in an edition of 55.
* Part of the Akzonobel Art Foundation collection.