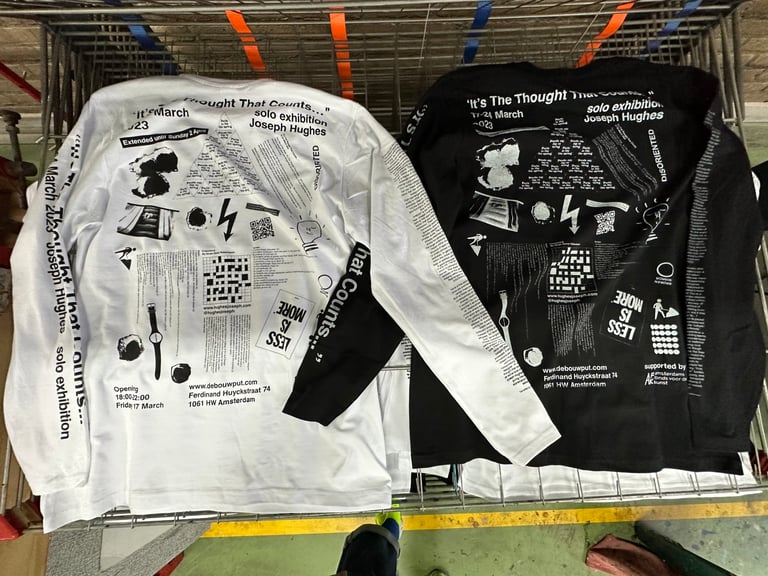 "It's The Thought That Counts…" long sleeve
Limited edition 4 sided print with graphics by Joseph Hughes for his first Solo Exhibition: "It's The Thought That Counts…" these garments function as the exhibition guide, art work and wearable.
*Left Chest - light bulb and context text
*Left sleeve - Exhibition title, artists and dates
*Right sleeve - text written by Sami Hammana especially for the show
*Back - a myriad of contextual graphics accompanying the show with crossword poem/ puzzle devised and created by Smari R. Robertsson
With accompanying texts by Smari R. Robertsson and Sami Hammana.
Measurements are:
S - chest: 50cm length: 70cm
M - chest: 53cm length: 72cm
L - chest: 56cm length: 74cm
XL - chest: 59cm length: 76cm
Printed at AGA LAB Amsterdam in both black and white comes with both posters signed and stamped.
Long sleeves ship within two weeks - please specify in notes at the check out which colour you require.
*WARNING* extremely limited edition.
www.smarirunarrobertsson.com
www.samihammana.nl