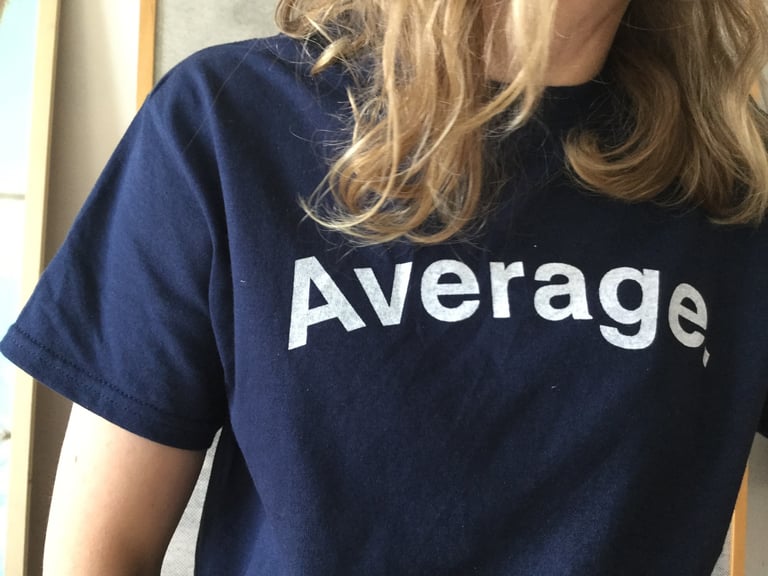 T-Shirt, 2019
20×29×17cm
Have you ever felt the sweat rolling off your forehead at night, panic thronging through your temples, a tsunami of sickness in your stomach?
This is you realising that you are not the centre of the world, beautiful, rich, talented or famous and most likely you will never be.
But fear no more.
Proclaim your loss for world domination and embrace it by becoming Average. Probably the most Average. t-shirt in the world. Probably.